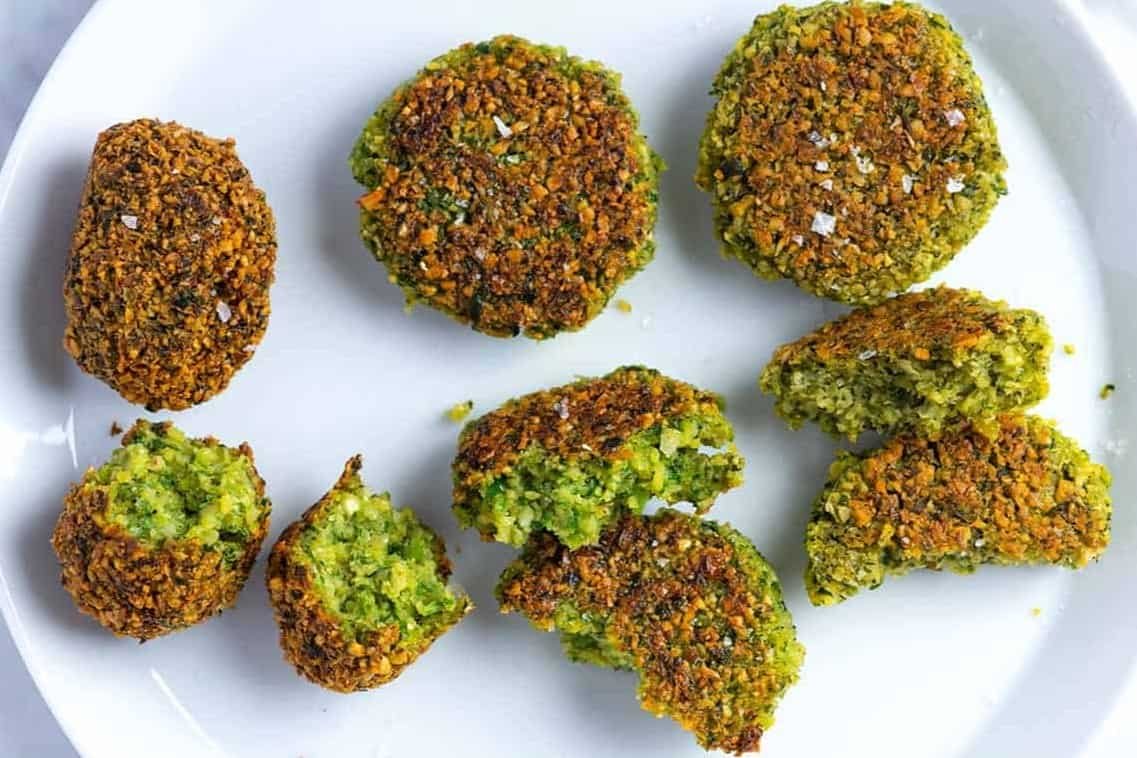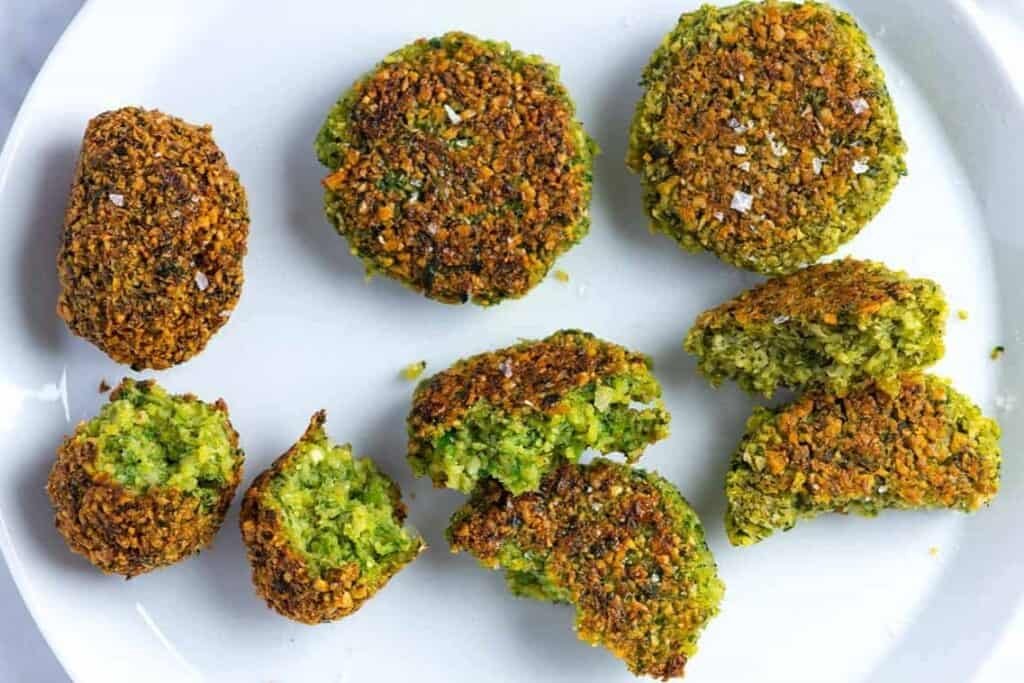 Falafel is a food that is made from ground chickpeas that are blended with spices and shaped into balls or patties. Falafel balls are then deep-fried until golden brown and crispy. Many gluten-free people are hesitant to eat falafel because it may contain gluten. So, is falafel gluten free?
However, falafel is actually gluten-free as long as it is made without breadcrumbs or other gluten-containing ingredients. In this blog post, we will answer the question of whether is falafel gluten-free. We will also provide a gluten-free falafel recipe so that you can enjoy this popular Middle Eastern food without any worries!
---
What is Falafel
Falafel is a classic Middle Eastern dish made of deep-fried patties or balls. They're usually served in a pita bread pocket as a sandwich made with chickpeas or fava beans. With salads or as an appetizer, falafel balls are utilized as a vegetarian protein.
Although there are many different types of falafel recipes, most use the same ingredients. Garbanzo beans (also known as chickpeas) or fava beans (also known as broad beans), cumin, coriander, and cayenne pepper, as well as fresh herbs like parsley, cilantro, and dill.
Onions, garlic, and shallots are also commonly used in recipes. Many people enjoy experimenting with their falafel recipe, and some ask for the addition of nuts or grains.
---
What is Gluten
Gluten is a protein found in most wheat products and acts as the "glue" that helps to hold wheat, barley, Kamut, spelt, farro, durum, bulgur, rye, and semolina together to maintain their shape.
You can find gluten in whole grains, but also in many processed foods as well. Many processed foods have hidden gluten in them in the form of gluten or wheat derivatives.
Gluten is a composite protein found in wheat, barley, and rye. It can cause food allergies or other health problems for people with gluten sensitivities.
---
Is Falafel Gluten Free
Falafel is a popular Middle Eastern dish that typically contains wheat. Consequently, many people are curious about whether or not falafel is gluten-free.
Falafel is gluten-free as long as it's made without breadcrumbs or other gluten-containing ingredients. Most falafel balls are fried in oil, so they don't contain any breading and therefore should be gluten-free.
Some recipe variations may use chickpea flour to make the patties more textured, but this will not alter their gluten content. Be sure to read the ingredient list for any specific recipe before making them!
---
Reasons Why Falafel Might be Gluten Free
Falafel is a popular Middle Eastern food that is made from ground chickpeas. Many people believe that falafel is gluten-free, as it often contains legumes and spices that are gluten-free.
However, there is no definitive answer because many factors can affect whether or not food is gluten-free, including cross-contamination and manufacturer process variations. It's always best to ask the restaurant before ordering, just to be on the safe side.
---
How to Make Falafel Gluten Free
You can make falafel gluten-free by replacing some of the chickpeas or fava beans with gluten-free alternatives. Try making them with brown rice, quinoa, amaranth, millet, or spelt flour instead.
Be sure to add enough spices and herbs so that the falafel balls are flavorful and not too heavy. If you're looking for a recipe that is gluten-free and vegan as well as vegan-friendly, try our vegan falafel recipe!
---
Falafel Gluten-Free Recipe
Falafel is a popular Middle Eastern food that is gluten-free. For those who are gluten-free, falafel is a great option as it is vegan and gluten-free.
Ingredients
16 oz dried Chickpeas/Garbanzo Beans, soaked*
1 thinly sliced tiny yellow onion
2 garlic cloves
chopped fresh parsley from a half-bunch
chopped 14 of a bunch of fresh cilantro
1 tbsp Cumin
Cayenne pepper, 1/4 tsp
Black Pepper, to taste
Salt, 1 1/2 tsp.
Juice of 1/2 Lemon
1/4 cup Chickpea Flour*
2 tablespoons Tahini
Optional Serving Suggestions: Pita, Pickled Onions, Tomato, Tahini Sauce, and Hummus
Instructions
If you plan to use the oven, preheat it to 400 degrees. Fill a sizable food processor with the soaked chickpeas, onion, and garlic once they have been roughly diced. The mixture should be finely minced but not mushy after processing.
Fresh herbs, dried spices, and lemon juice should then be added. Repeat processing until all ingredients are thoroughly combined; the mixture should turn brilliant green.
Lastly, add the Tahini and chickpea flour to the food processor and pulse until thoroughly blended.
Approximately 2 tablespoons of the Falafel mixture should be used to make spherical balls with your hands in a big bowl.
Serve as desired. Falafel keeps nicely for up to five days in a sealed container, though it will somewhat dry out in the refrigerator.
Notes:
Simply put your chickpeas in a big basin and cover them with water. Let them soak for 12 to 24 hours at room temperature. Make careful to provide enough water because they will expand over time!
---
Conclusion
Falafel is a popular Middle Eastern food that is made from chickpeas. Chickpeas are a type of legume and as such, they are gluten-free. However, falafel can also be made with other gluten-free ingredients, so it is important to read the ingredients list before eating. If you are gluten-free and are looking for a falafel recipe, we have you covered. Enjoy!