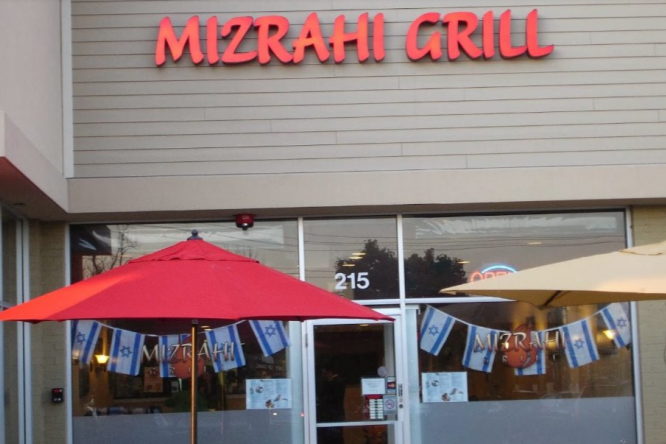 A counter-serve cafe called Mizrahi Grill serves glatt kosher Mediterranean food in a relaxed, contemporary setting.
Here at Mizrahi Grill we want you and your family to enjoy a deliciously healthy meal. All of our meat is raised in a hormone-free environment, and is certified Kosher after a very thorough inspection.
About – Mizrahi Grill Restaurant
Well-meaning friends advised Eli and Tomer Mizrahi, first-time restaurateurs, to think about serving the tried-and-true, like pizza or pasta, while they were brainstorming ideas for their new restaurant. The brothers, who are Israeli natives, did not, however, find any resonance in these. Read more in this article: Mizrahi Grill
The Mediterranean and Kosher food menus at this restaurant are exquisite and are run by a fantastic chef. This restaurant serves deliciously prepared falafels, sandwiches with falafel, and hummus. Find the menu on Mizrahi Grill Menu
Mizrahi grill is a kosher restaurant that has a good rating on Google, 4.6 stars from 515 reviews. Did you know that this restaurant has several competitors in the same field, for example, Falafel and Things which competes fiercely in terms of serving Mediterranean food? Then who are the other competitors? Check out the following article: Mizrachi Grill
---
The gyros, shawarma, and falafel at Mizrahi Grill, which has been operating for more than ten years, are well-known. The decor represents the owner's Israeli heritage.
If you're looking for food that captures the essence of its place of origin, Mizrahi Grill is a fantastic choice.