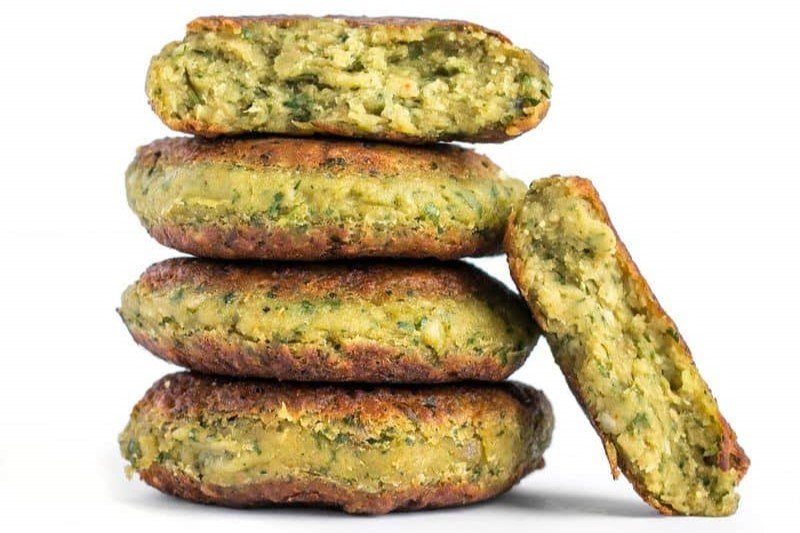 Are you in the mood for some delicious falafels? Whether you're looking for a quick and easy meal or something to take to work, we've got you covered! In this blog post, we will discuss 3 different methods for getting falafel: dine-in, takeaway, and delivery. So which one is right for you? Read on to find out!
---
Where to Get Falafels Near Me
There's no wrong answer – the three methods above are just different ways of getting your hands on some delicious Falafels. If you're undecided, dine in and see which method of delivery works best for you. Either way, enjoy a tasty falafel sandwich at home or out!
Here are some of our top picks in Philadelphia:
Kanella Grill, Center City
Philadelphians have made Kanella, which just changed management, a favorite hangout because of its inviting atmosphere and delicious food. Regarding the falafel, it is made to order, hot, and fresh.
Suraya, Fishtown
You're in for a treat if you can snag a table in Suraya's magnificent dining room or equally lovely, heated outdoor garden. Falafel isn't always available because the menu changes, but when it is, it will absolutely blow you away.
Cilantro Mediterranean Cuisine, Queen Village
Hummus, pita, Greek salads, and mixed grills are all staples of the Mediterranean, and Cilantro offers them all. However, their falafel and Egyptian koshary, which is occasionally served as a special, stand out in particular.
Falafel Time, Fitler Square
Falafel time is always here, right? Here, you can cram it inside a pita or pile it high on a sandwich, serve it on a tray with salad and hummus, or all three. There is no correct response.
Here are some of our top picks in LA:
Dune
Dune has perfected the falafel sandwich, with each ingredient blending in unison like an overly animated show choir group. First off, the falafel is enormous and extremely green, with a ton of herbs like cilantro and parsley giving the fried patties a naturally fresh flavor. Along with the nutty hummus and tart pickled turnips on the sandwich, it also has a mild garlicky flavor.
Ta-Eem Grill
With servings large enough to sustain you through an entire Lord of the Rings marathon, this Kosher eatery off Fairfax and Melrose is a treasure mine for all things shawarma and mezze (or at least halfway through The Return Of The King).
Apart from the enormous serving sizes and the wide variety of sides, Ta-Eem Grill's falafel is just as tasty and strongly flavored as its succulent shawarma. It also comes out delightfully crisp without being excessively dry.
Dr. Sandwich
At Dr. Sandwich, picking what to put in your pita frequently offers the intellectually challenging issue of having too many wonderful alternatives. But after deciding whatever type of cabbage salad you want, you end up with a substantial (and tasty) pita sandwich, which is frequently followed by a stroll down Beverly Boulevard in a hummus-induced coma.
Hasiba
Hasiba is a designated sanctuary for all things wonderful because of its hummus-focused menu. The earthy wild mushroom hummus with caramelized onions, the roasted eggplant hummus with notes of lemon juice, or, since you're here, the traditional hummus topped with Hasiba's fresh falafel, are just a few of the possibilities available.
---
3 Methods to Choose from for Getting Falafels
Who doesn't love falafels? These little pita pockets are a savory Middle Eastern delight that can be enjoyed any time of the day. Whether you're a first-timer or a seasoned falafel fan, there's a falafel shop near you that's perfect for you. Here are three methods to choose from:
Dine in: If you want to enjoy falafels right at the source, dine in a restaurant! These restaurants usually prepare their falafel pita pockets fresh and deliver them straight to your table. Some highlights of dining in for falafels include Joe's Falafel House, which has locations all over Houston, and Mocha Falafel on Westheimer Road.
Take away: Another way to get your falafels is by taking them away from the restaurant! This option is great if you're running low on time or just don't feel like cooking. Some great takeaway falafel options include Falafel King on Kirby Drive, Cafe Beit el-Maarrij in Midtown, and Little Keshet Falafel House in Oak Forest.
Delivery: If you're feeling extra lazy or just want to avoid the crowds, delivery is a great option! Many restaurants offer delivery for an additional fee, so be sure to ask before ordering if this is something you'd prefer. Options for delivery include Chaawalas on Rice Boulevard and Royal Crown Burgers near I-10 and Loop 610. Or you can order from DoorDash, GrubHub, and other delivery services.
---
Conclusion
Falafels are a popular Middle Eastern food that many people love. However, finding falafels near you can be a challenge. In this blog, we have reviewed 3 methods you can use to get falafel without leaving your neighborhood. From ordering online to visiting local food joints, we have covered everything! So, what are you waiting for? Get down to the nearest falafel restaurant and enjoy some delicious falafel today!