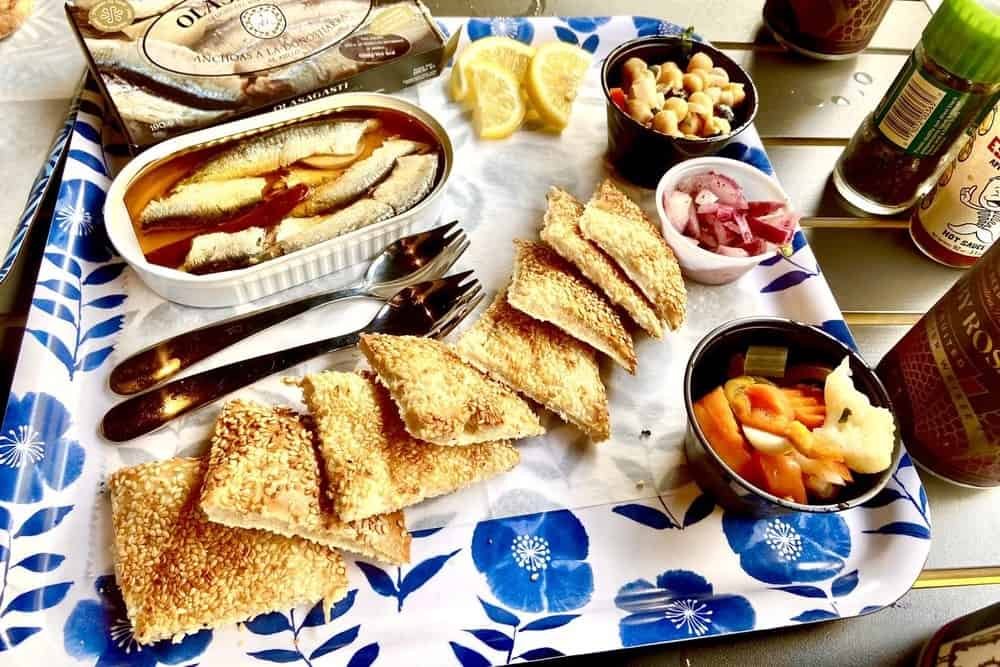 Falafel x Bar is a restaurant for vegan dishes. Serves meat A falafel bowl and a burger are among the vegan options at this Levantine (Mediterranean) street food eatery. Hummus, mixed nuts, olives, and rice pudding are among the snacks available. Wine and cocktails are served here.
So if you're looking for an amazing and uniquely delicious snack, look no further than a falafel x bar!
---
Falafel x Bar Restaurant
Address: 4162 Herschel St, Jacksonville, FL 32210
Phone: (904) 683-6642
Here you can sample Jewish cuisine. Try delicious salads, falafels, and sandwiches at Falafel x Bar menu. Nothing beats the pleasure of eating delicious orange cakes, chocolate cookies, and biscuits.
Ordering a delicious bottle of wine or a great pint is enjoyable. Customers feel comfortable and have a good time here because of the comfortable atmosphere. This location deserves to be praised for its reasonable pricing. It's worth seeing the beautiful decor.
In July 2021, the Falafel X Bar opened in Avondale. To create a light area and a warm terrace, the owners combined their Middle Eastern heritage with the NYC subway style.
Owner Sandy Saoud stated, "We just wanted to bring a twist on tradition foods that we grew up eating."
Her husband is Palestinian and she is Lebanese. They also have two other Palestinian business partners.
---
Falafel x Bar Reviews
Stopped here recently when in the area. I love falafel so had been wanting to try it for some time. They have several menu options other than falafel, but since that is what I came in for, that is what I ordered. I ordered the falafel in pita. They have a great topping bar that is included in the price for some of their items (not all, so be aware).

The falafel was good. The topping bar was great. Lots of selections such as pickled cabbage, tahani, olives, picked veggies, feta cheese, a couple of other sauces, pickled cauliflower, garbanzo beans, eggplant, seasoned cucumbers, fresh tomatoes and probably some things I am forgetting.

I was a little disappointed that the pita bread was not toasted or warmed. The falafel was moist inside and crispy outside, and the toppings added a nice compliment to the meal. Their french fries were nicely seasoned and very tasty. Staff was informative and patient with questions.

Jamie W. – Yelp
Wow! Went out to try something new today. This place totally hit the mark. Super busy but staff was fast and so nice. The food was off the charts. Very vegetarian friendly. The Brussel sprouts were a dream. Wow what flavors. The falafel were perfect, the spinach pies so yum. It was all amazing. Can't wait to go back!!!! I wish I had taken pictures but we were hungry and it all looked so good.

Review from Restaurantji
Delicious Food x Friendly Staff

We went here for the first time with a friend. She had the Falafel Bowl, I had the Falafel Pita, my spouse had the vegan Baerut Burger with fries, and we shared the Hummus patio snack. All the food was delicious! We also enjoyed some wine. There is plenty of covered outdoor seating with lovely ambiance. The staff were super friendly too and checked on us to make sure everything was to our satisfaction – it was! I highly recommend this place.

Pros: Lots of yummy vegan options, Great ambiance / outdoor seating, Friendly staff


RebeccaJax – Happycow.net
---
Conclusion
Falafel x bar is the perfect snack for any occasion! This delicious dish is made of falafel balls coated in a crispy breadcrumb and spice mix. It is perfect for an appetizer or main course and can be paired with any sauce or salad for a perfect meal. Check out our gallery of falafel x bar for a visual representation of this delicious dish!