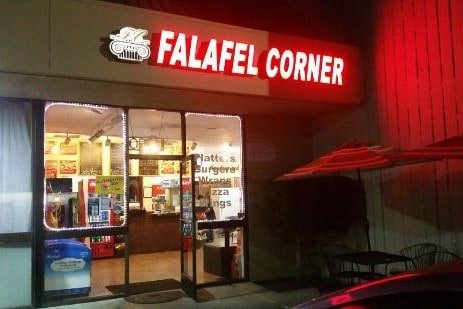 Falafel is a popular dish from the Mediterranean region and is made from ground chickpeas that have been breaded and deep-fried.
Falafel restaurants are becoming increasingly popular, not only for their falafel but also for their unique Mediterranean atmosphere. If you're looking for a delicious introduction to Mediterranean cuisine, try a falafel meal at Falafel Fremont in California!
---
A Delicious Introduction to Mediterranean Cuisine
Falafel is a delicious and hearty dish that is perfect for beginners who want to explore Mediterranean cuisine. It's made from ground chickpeas and flour, which gives it a soft and fluffy texture.
It can be enjoyed as an appetizer, main course, or side dish. Tahini sauce, lemon juice, and chopped parsley are a must-have for any falafel dish. So, what are you waiting for? Try falafel in Fremont today!
---
Falafel Fremont – Falafel Restaurants in Fremont
Falafel is a delicious and popular type of Middle Eastern cuisine that's made from ground chickpeas. It's usually served on pita bread with tahini, parsley, and pickles. Falafel restaurants are becoming popular in Fremont because they're delicious and affordable. If you're a fan of Mediterranean cuisine, be sure to check out Falafel restaurants in Fremont!
Falafel Corner
Falafel is a popular Mediterranean dish that can be found at most restaurants. Falafel Corner Restaurant in Fremont knows how to make falafel and other Mediterranean food like gyro wrap and badmash burgers well and offers a variety of flavors that you won't find at other places.
The restaurant has an eclectic and unique menu that features different falafel flavors, so there's sure to be something for everyone on the menu. It's also a great place to go for a casual meal with friends or family – perfect for when you want some delicious food without spending too much money.
Address: 43450 Grimmer Blvd, Fremont, CA 94538
Website: falafelcornerfremont.us
Phone: (510) 252-1577
Falafel, Etc
What other traditional and nourishing dishes should be carried out on the go, in addition to falafel? You may start your meal in classic Middle Eastern fashion with a mezze, which covers the et cetera territory in Falafel, Etc. Guests are served a sampling of many tiny dishes as part of the mezze appetizer course.
A varied mezze experience will be provided by a trio of creamy baba ghannouj prepared with roasted eggplant, smooth hummus sauce, and fresh tabbouleh salad. A wonderful way to begin your meal with real tastes is to crunchy pita chips smothered in garlic labneh and a creamy, slightly bitter yogurt seasoned with fresh garlic and hot peppers.
Address: 39200 Fremont Blvd, Fremont, CA 94538
Website: falafeletc.com
Phone: (510) 795-7170
The Kebab Shop
Come and choose from a variety of delicious falafel wraps, hummus, and lamb wraps. Yogurt is regarded as excellent by critics. It's probably a good idea to taste some beer. Your meal will be improved by having a glass of great American or excellent lemonade.
You may takeaway food at The Kebab Shop. The personnel at this location seems to be well-versed, according to most reviewers. Guests appreciate good service in this place. At this location, you might be surprised by the average pricing. It's always a good idea to give something a try, whether it's because you're bored or not.
Address: 43834 Pacific Commons Blvd, Fremont, CA 94538
Website: thekebabshop.com
Phone: (510) 490-2700
Dish N Dash – Fremont
Since its inception 18 years ago, The Dishdash Restaurant family has expanded alongside the company. The hosts, waiters, and chefs made up the majority of its management and executives. With them, Emad Ibrahim promotes openness.
Emad welcomes input from team members and incorporates their ideas into the company's strategy and progress. The team is very important to Emad and Nadiah, his wife. Any of the staff members may make customers feel that they are being reciprocated.
Address: 43514 Christy St, Fremont, CA 94538
Website: dishdash.com
Phone: (510) 249-9220
Momo & Kebab
Try spicy chicken and lamb kebabs, as well as thoroughly cooked momos. The yogurt here is excellent. You'll definitely return after having a delicious grand tea or a delicious mango lassi.
You may order takeout from Momo & Kebab. This restaurant provides delicious food at a budget-friendly price. The ambiance is lovely, as many reviewers have noted.
Address: 37100 Fremont Blvd Suite K, Fremont, CA 94536
Website: momoandkebab.com
Phone: (510) 894-4317
---
Conclusion
Falafel Fremont is a delicious introduction to Mediterranean cuisine, and it's well worth a visit! Not only is the food delicious, but the atmosphere is warm and inviting, perfect for a romantic dinner or a group outing.
Not to mention, the prices are very reasonable, making the Falafel restaurant in Fremont an affordable option for anyone looking for a delicious Mediterranean meal. So if you're in the area and craving some Mediterranean cuisine, be sure to check out Falafel in Fremont!